RNA-Based Gene Therapy Developed for Cystic Fibrosis
By BiotechDaily International staff writers
Posted on 05 Jul 2018
A potential gene therapy approach for treating cystic fibrosis utilizes lipid nanoparticle-delivered chemically modified mRNA.
The promise of gene therapy for the treatment of cystic fibrosis has yet to be fully clinically realized despite years of effort toward correcting the underlying genetic defect in CFTR (cystic fibrosis transmembrane conductance regulator). Mutations in CFTR cause the disease, which is characterized by lung dehydration and mucous buildup that blocks the airway. Nanoparticle delivery of messenger RNA (mRNA) represents a powerful technology for the transfer of genetic material to cells with large, widespread populations, such as airway epithelia.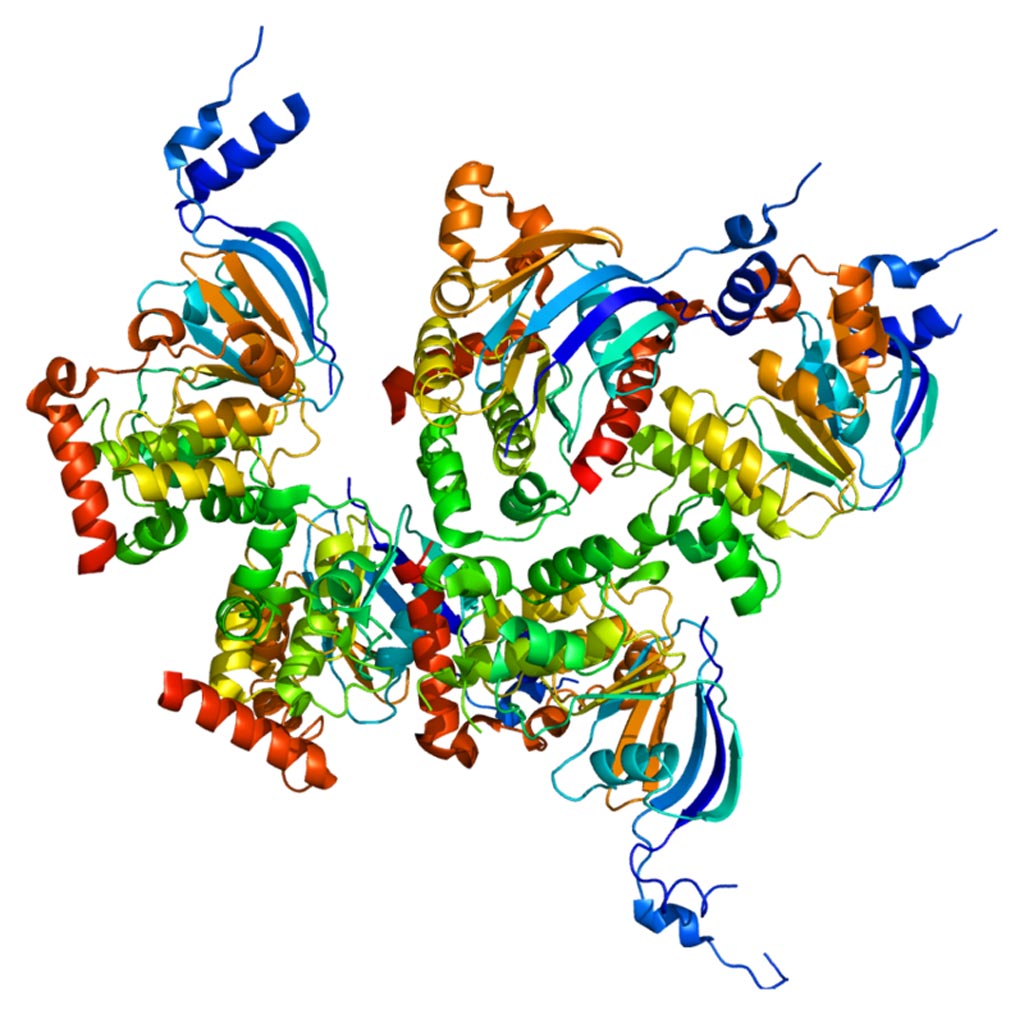 Investigators at Oregon State University (Portland, USA) and Oregon Health & Science University (Portland, USA) deployed a clinically relevant lipid-based nanoparticle (LNP) for packaging and delivery of large chemically modified CFTR mRNA (cmCFTR) to patient-derived bronchial epithelial cells.
Results published in the June 14, 2018, online edition of the journal Molecular Therapy revealed that this treatment caused in an increase in membrane-localized CFTR and rescue of its primary function as a chloride channel. Furthermore, nasal application of LNP-cmCFTR restored CFTR-mediated chloride secretion to conductive airway epithelia in CFTR knockout mice for at least 14 days. On day three post-transfection, CFTR activity peaked, recovering up to 55% of the net chloride efflux characteristic of healthy mice. This magnitude of response was superior to liposomal CFTR DNA delivery and was comparable with outcomes observed in the currently approved drug ivacaftor.
"It was a platform technology for correcting monogenic disorders and allows the same therapy to be effective for treating all cystic fibrosis patients and these systems can be repeatedly administered to a patient and the effects are reversible if someone needs to stop the therapy for any reason," said senior author Dr. Gaurav Sahay, assistant professor of pharmaceutical sciences at Oregon State University/Oregon Health & Science University.
Related Links:
Oregon State University
Oregon Health & Science University

Other channels