Spider Silk Microparticle System Engineered for Anticancer Drugs
By BiotechDaily International staff writers
Posted on 25 Jun 2018
Engineered spider silk microparticles underlie a novel transport system for the delivery of immunotherapeutic drugs to critical stimulatory sites in the immune system.
The generation of strong T-cell immunity is one of the main challenges for the development of successful vaccines against cancer and major infectious diseases. To accomplish this task vaccine peptides must be protected from rapid degradation in the body and should be delivered to the center of the lymph node cells, thereby considerably increasing T-lymphocyte immune responses.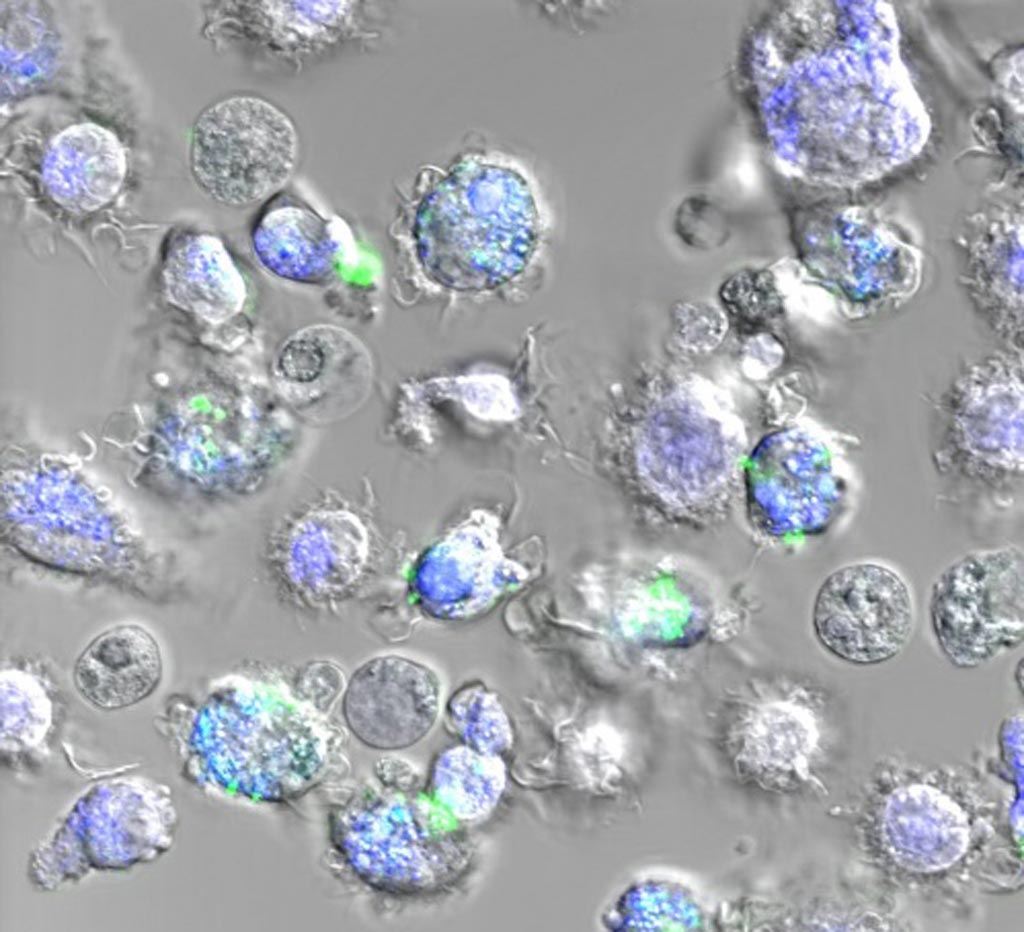 To fulfill these criteria, investigators at the University of Geneva (Switzerland) and collaborators from several German research institutes engineered spider silk microparticles as the basis for a delivery system for peptide-based vaccination. Spider silk is a lightweight, biocompatible, non-toxic material that is highly resistant to degradation from light and heat. To prepare the microparticles, the recombinant spider silk protein eADF4(C16) was fused to the antigenic peptide from ovalbumin, either without linker or with a cathepsin cleavable peptide linker.
The investigators reported in the July 2018 issue of the journal Biomaterials that particles prepared from the hybrid proteins were taken up by dendritic cells, which are essential for T-cell priming, and successfully activated cytotoxic T-cells, without signs of immunotoxicity or unspecific immunostimulatory activity. Upon subcutaneous injection in mice, the particles were taken up by dendritic cells and accumulated in the lymph nodes, where immune responses are generated.
"To develop immunotherapeutic drugs effective against cancer, it is essential to generate a significant response of T-lymphocytes, said senior author Dr. Carole Bourquin, professor of pharmaceutical sciences at the University of Geneva.
"As the current vaccines have only limited action on T-cells, it is crucial to develop other vaccination procedures to overcome this issue. Our study has proved the validity of our technique. We have demonstrated the effectiveness of a new vaccination strategy that is extremely stable, easy to manufacture and easily customizable."
Related Links:
University of Geneva

Other channels