Immunosuppressing Microparticles Prevents Rejection of Transplanted Cells
By BiotechDaily International staff writers
Posted on 20 Jun 2018
A novel potential treatment approach for type I diabetes is based on transplantation of insulin-producing pancreatic islet cells together with synthetic hydrogel microparticles that contain the immune system modulator protein Fas ligand (FasL).
Fas ligand (FasL or CD95L) is a type-II transmembrane protein that belongs to the tumor necrosis factor (TNF) family. Binding of FasL to its receptor induces apoptosis. Fas ligand/receptor interactions play an important role in the regulation of the immune system and the progression of cancer.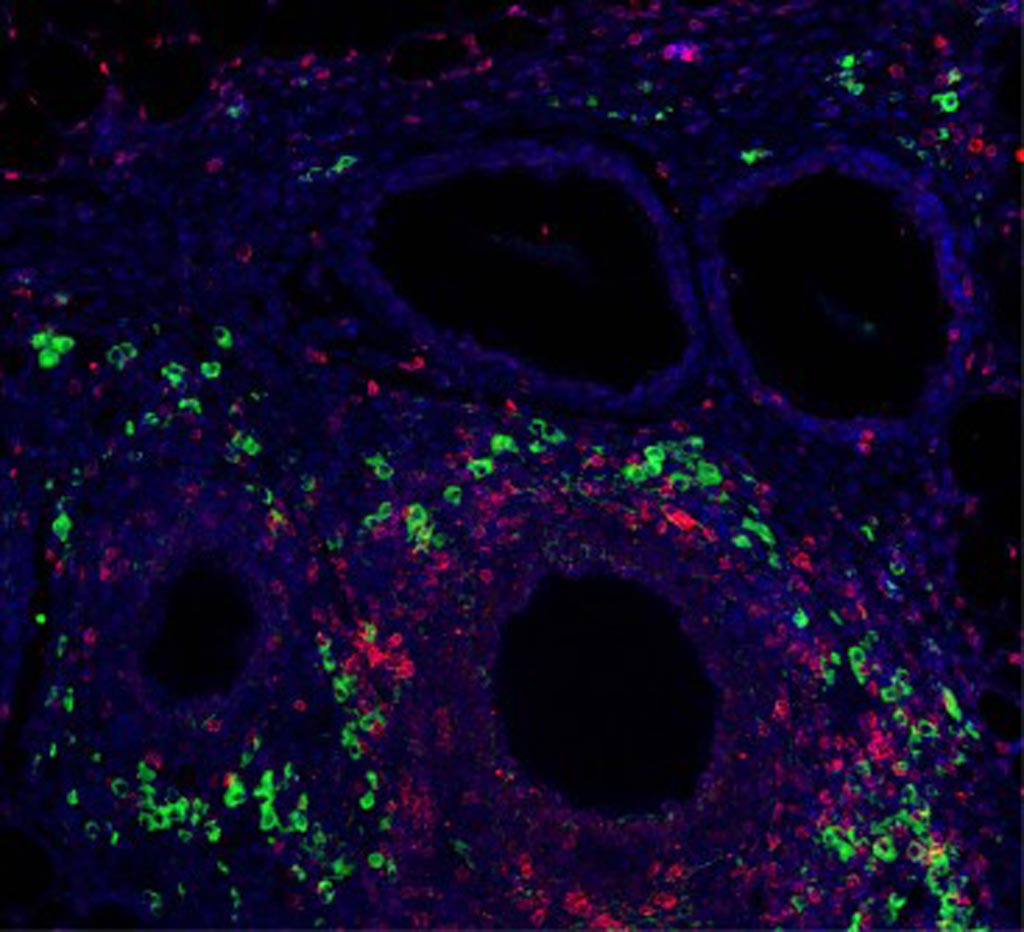 Islet transplantation is a promising therapy for type I diabetes. However, chronic immunosuppression to control rejection of allogeneic islets induces morbidities and impairs islet function. T effector cells are responsible for islet allograft rejection and express Fas death receptors following activation, becoming sensitive to Fas-mediated apoptosis.
In order to prolong survival of allogeneic islet grafts in diabetic mice, investigators at the University of Louisville (KY, USA) and the Georgia Institute of Technology (Atlanta, USA) harvested islets from cadavers and simply mixed them with hydrogel particles in the operating room for delivery to the diabetic mice. The islets were not modified and the immune system was not suppressed. The polymer hydrogel particles were about 150 microns in diameter, about the same size as the islet cells. The particles had been designed to capture recombinant FasL protein on their surface, where the protein could be "seen" by the effector cells.
Results published in the June 4, 2018, online edition of the journal Nature Materials revealed that this localized immunomodulation approach using microgels presenting an apoptotic form of the Fas ligand with streptavidin (SA-FasL) resulted in prolonged survival of allogeneic islet grafts in diabetic mice. A short course of rapamycin treatment boosted the immunomodulatory efficacy of SA-FasL microgels, resulting in acceptance and function of allografts for a period of over 200 days. Following treatment, the animals functioned normally and were cured from diabetes while retaining full immune system functionality.
"We have been able to demonstrate that we can create a biomaterial that interrupts the body's desire to reject the transplant, while not requiring the recipient to remain on continuous standard immunosuppression," said senior author Dr. Haval Shirwan, professor of microbiology and immunology at the University of Louisville. "We anticipate that further study will demonstrate potential use for many transplant types, including bone marrow and solid organs."
Related Links:
University of Louisville
Georgia Institute of Technology

Other channels