Nanoparticle Delivery Increases Effectiveness of Anti-Cancer Immunotherapy
By BiotechDaily International staff writers
Posted on 10 May 2018
A nanoparticle delivery system was used to transport antibody-based immunotherapeutic drugs in trials conducted in cancer cell in vitro cultures and in animal models.
Combination immunotherapy has recently emerged as a powerful cancer treatment strategy. A promising treatment approach is based on the simultaneous administration of antagonistic antibodies to block checkpoint inhibitor receptors, such as anti-programmed cell death‐1 (PD1). Immune checkpoints are regulators of the immune system. These pathways are crucial for self-tolerance, which prevents the immune system from attacking cells indiscriminately.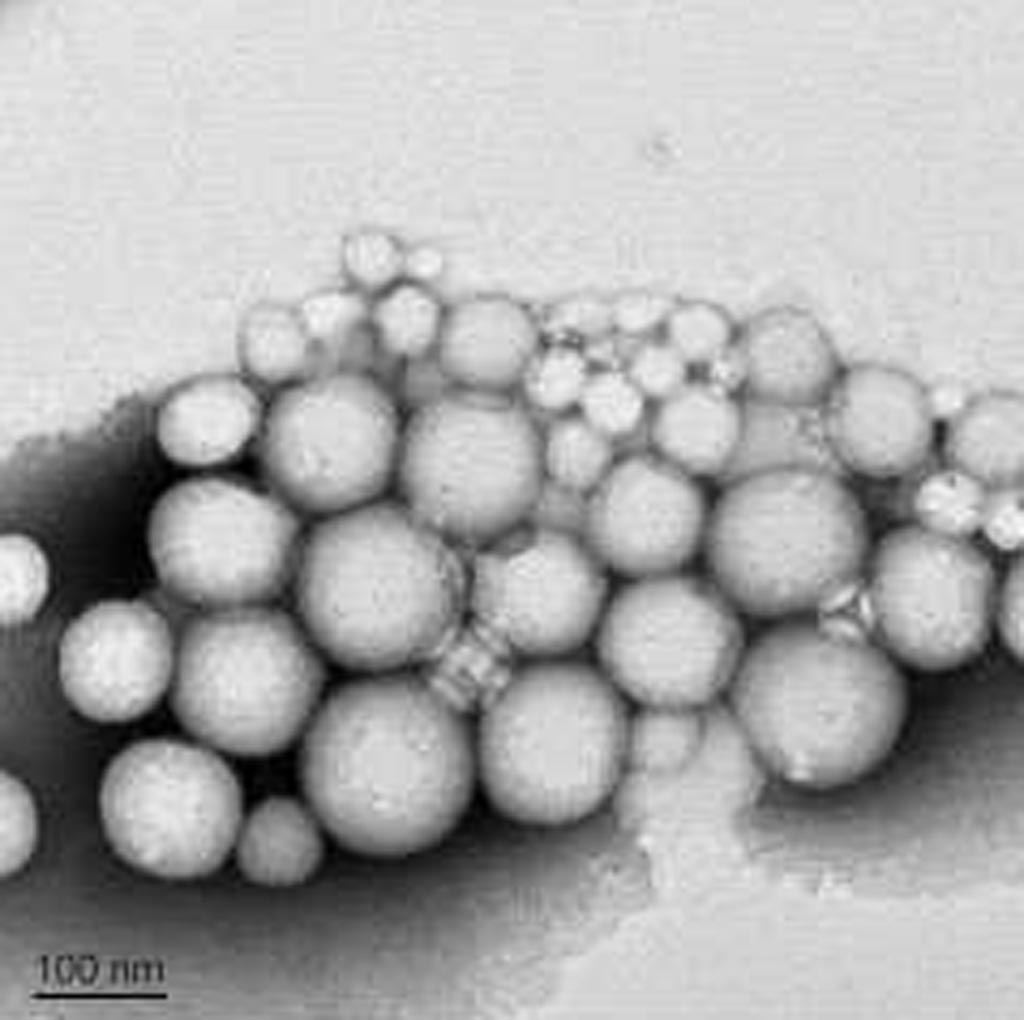 In this treatment strategy, antibodies targeting checkpoint inhibitor receptors are given together with agonistic antibodies to activate co-stimulatory receptors, such as anti-tumor necrosis factor receptor superfamily member 4 (OX40). OX40's value as a drug target resides primarily in it being transiently expressed after T-cell receptor engagement. It is only upregulated on the most recently antigen-activated T-cells within inflammatory lesions.
Optimal T‐cell activation is achieved when both immunomodulatory agents simultaneously engage T‐cells and promote synergistic pro-activation signaling. However, standard administration of these therapeutics as free antibodies results in suboptimal T‐cell binding events, with only a subset of the T‐cells binding to both PD1 and OX40.
To increase the changes of simultaneous binding of both classes of antibody, investigators at the University of North Carolina (Chapel Hill, USA) developed nanoparticles capable of simultaneous co-delivery of antibodies to PD1 and OX40.
They reported in the April 25, 2018, online edition of the journal Advanced Materials that using these dual immunotherapy nanoparticles (DINP) resulted in improved T‐cell activation, enhanced therapeutic efficacy, and increased immunological memory. They demonstrated that DINP elicited higher rates of T‐cell activation in vitro than free antibodies. Furthermore, they showed in two tumor models that combination immunotherapy administered in the form of DINP was more effective than the same regimen administered as free antibodies.
"Our study suggests that if you are able to present two different therapeutics at the same time to immune cells to help them fight cancer, the effect is greater," said senior author Dr. Andrew Z. Wang, associate professor of radiation oncology at the University of North Carolina. "It is difficult to deliver them at the same time unless you tie them together, and a nanoparticle is one great way to tie the two together."
"Our immune cells have both positive and negative signals, like red lights and green lights," said Dr. Wang. "It is part of the balance of the immune system - if you get too much immune activation, you get autoimmune disease. If you go the other way, the lack of immune suppression can give you tumors. We are studying a combination of treatments that both send green light signals to attack, and to block red light signals."
Related Links:
University of North Carolina

Other channels