New Probes Promise Exceptional Live Cell Images
By BiotechDaily International staff writers
Posted on 09 May 2017
Development of a new generation of chemiluminescent molecules is expected to lead to synthesis of efficient chemiluminescent probes for microscopy that will be suitable for use under physiological conditions and should provide exceptional live cell images.
Chemiluminescent probes are considered to be among the most sensitive diagnostic tools that provide high signal-to-noise ratio for various applications such as DNA detection and immunoassays.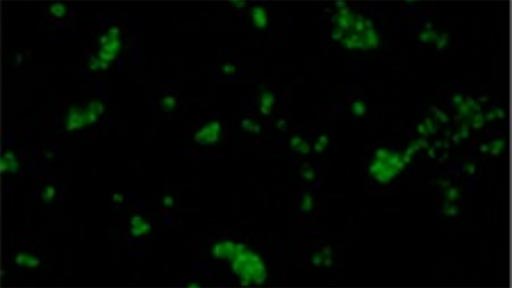 In this regard, investigators at Tel Aviv University have developed a new molecular methodology to design and foresee light-emission properties of turn-ON chemiluminescent dioxetane probes suitable for use under physiological conditions. The methodology is based on incorporation of a substituent on the benzoate species obtained during the chemiexcitation pathway of a Schaap's adamantylidene–dioxetane probe. A striking substituent effect on the chemiluminescent efficiency of the probes was obtained when acrylate and acrylonitrile electron-withdrawing groups were installed. The chemiluminescent quantum yield of the best probe was more than three orders of magnitude higher than that of a standard, commercially available adamantylidene–dioxetane probe. These may be the most powerful chemiluminescent dioxetane probes synthesized to date that are suitable for use under aqueous conditions.
The investigators reported in the March 8, 2017, online edition of the journal ACS Central Science that one of the probes was capable of providing high-quality chemiluminescent cell images based on the endogenous activity of the enzyme beta-galactosidase. They suggested that this may have been the first demonstration of cell imaging achieved by a non-luciferin small-molecule probe with a direct chemiluminescent mode of emission.
"Chemiluminescence is considered one of the most sensitive methods used in diagnostic testing," said senior author Dr. Doron Shabat, professor of chemistry at Tel Aviv University. "We have developed a method to prepare highly efficient compounds that emit light upon contact with a specific protein or chemical. These compounds can be used as molecular probes to detect cancerous cells, among other applications."
Latest Lab Technologies News
Other channels