Cloud-Based App Enhances Performance of Pipette Line
By BiotechDaily International staff writers
Posted on 07 Apr 2017
A cloud-based Internet tool has been released that maximizes the usefulness of a new line of Bluetooth-enabled electronic pipettes.
Biotech and other life sciences researchers can now easily link protocols for the new Thermo Fisher Scientific line of E1-ClipTip electronic pipettes. The "My Pipette Creator" program is the first cloud-based application designed to enable efficient, centralized programming of connected pipettes (in addition to Bluetooth, E1-ClipTip pipettes can communicate via a micro-USB cable). The relevance of the application is emphasized by the library of pre-programmed protocols for the E1-ClipTip pipettes that is now included in reagent kits marketed by Thermo Fisher Scientific.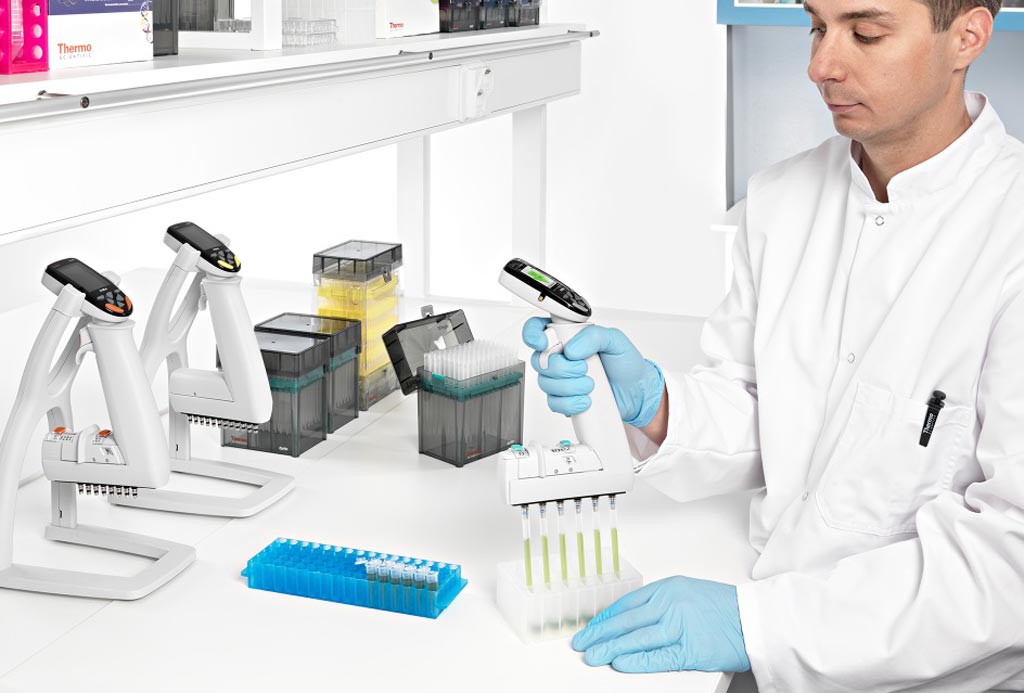 The My Pipette Creator application saves time, enhances consistency, and minimizes programming errors to help researches achieve reproducible, reliable, and traceable results. My Pipette Creator is part of Thermo Fisher Connect, a cloud platform encompassing scientific data analysis and storage, remote instrument access, and collaboration tools.
"Programming protocols for use with individual electronic pipettes can be a time-consuming, tedious, and inefficient process that is prone to human error," said Kelly Miller, senior business director for liquid transfer products at Thermo Fisher Scientific. "We are excited about the launch of the My Pipette Creator application, as it allows multiple users to connect and sync several electronic pipettes at once using their PC, enabling increased laboratory efficiency and productivity."
Latest Lab Technologies News
Other channels