Potential Therapy Blocks Cancer Stem Cell Survival
By BiotechDaily International staff writers
Posted on 08 Feb 2018
A suggested new drug regimen for treating bladder cancer targets two enzymes that act to increase the expression of a third enzyme that promotes the survival and growth of a drug resistant population of cancer stem cells.
Overcoming acquired drug resistance remains a core challenge in the clinical management of human cancer, including in urothelial carcinoma of the bladder (UCB), the most common cancer of the urinary tract, which annually causes more than 100,000 deaths worldwide. Cancer stem-like cells (CSC) have been implicated in the emergence of drug resistance, but mechanisms and intervention points are not completely understood.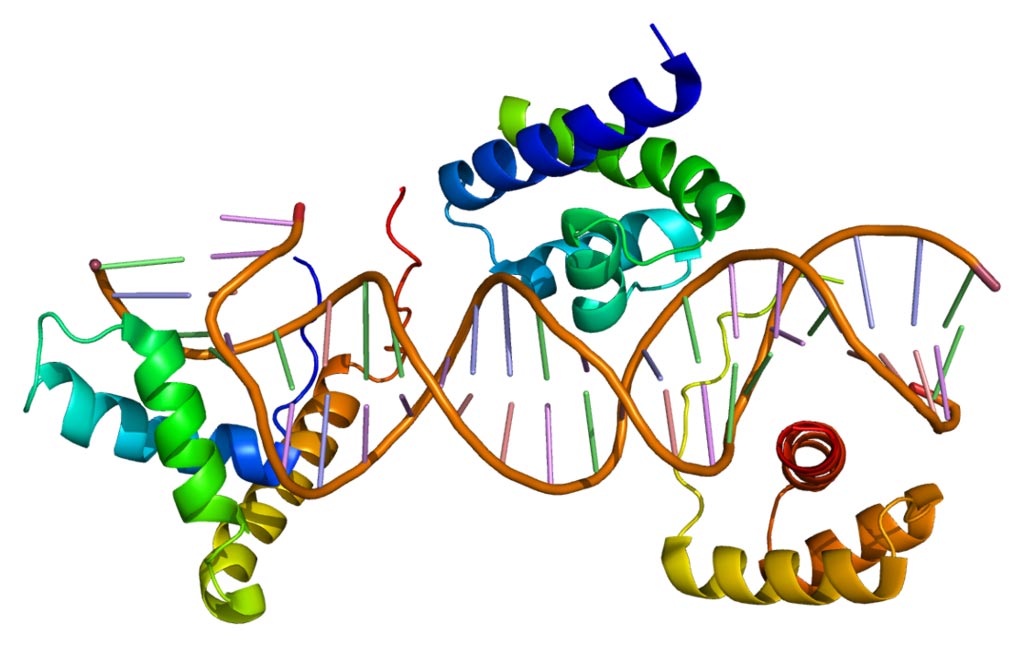 To fill this gap, investigators at Johns Hopkins University (Baltimore, MD, USA) examined the roles of different proteins that had already been identified as being associated with cancer stem cells: Yes-associated protein 1 (YAP1) and cyclooxygenase 2 (COX2).
The investigators worked with bladder cancer cells growing in culture and with mice that carried a human bladder cancer xenograft. They reported in the January 2, 2018, issue of the journal Cancer Research that the pro-inflammatory COX2/PGE2 (Prostaglandin E2) pathway and the YAP1 growth-regulatory pathway cooperated to recruit the stem cell factor SOX2 in expanding and sustaining the accumulation of urothelial CSCs. Mechanistically, COX2/PGE2 signaling induced promoter methylation of the let-7 microRNA precursor, resulting in its downregulation and subsequent increase in SOX2 expression. YAP1 induced SOX2 expression more directly by binding its enhancer region. In UCB clinical specimens, positive correlations in the expression of SOX2, COX2, and YAP1 were observed, with co-expression of COX2 and YAP1 being observed particularly.
Additional results suggested that activation of the COX2/PGE2 and YAP1 pathways also promoted acquired resistance to epidermal growth factor receptor (EGFR) inhibitors in basal-type UCB. In a mouse xenograft model of UCB, dual inhibition of COX2 and YAP1 elicited a long-lasting therapeutic response by limiting CSC expansion after chemotherapy and EGFR inhibition.
"Thus, targeting COX2 and YAP1 together may be indispensable for eradicating CSCs," said senior author Dr. Mohammad Hoque, associate professor of otolaryngology-head and neck surgery, urology, and oncology at Johns Hopkins University. "Targeting both proteins jointly could help improve the response of tumors to standard chemotherapy regimens and avoid chemotherapy resistance.
Because the drugs that inhibit these proteins are already FDA approved to treat other conditions, it sets the stage for an easy transition to clinical trials."
Related Links:
Johns Hopkins University

Other channels