RNA Mimic Blocks Pain Sensitization in Model
By BiotechDaily International staff writers
Posted on 01 Feb 2018
Researchers have shown that inhibition of Poly(A)-binding protein with a synthetic RNA mimic reduced pain sensitization in mice.
Poly(A)-binding protein (PABP) is a RNA-binding protein that initiates translation of pain-associated proteins. PABP binds to the 200-250 nucleotides long poly(A) tail of mRNA located on the 3' end. The binding protein is also involved in mRNA precursors by helping polyadenylate polymerase add the poly(A) nucleotide tail to the pre-mRNA before translation. The nuclear isoform selectively binds to around 50 nucleotides and stimulates the activity of the enzyme polyadenylate polymerase by increasing its affinity towards RNA. Poly(A)-binding protein is also present during stages of mRNA metabolism including nonsense-mediated decay and nucleocytoplasmic trafficking. The poly(A)-binding protein may also protect the tail from degradation and regulate mRNA production. Lacking these two proteins in-tandem, the poly(A) tail would not be added and the RNA would degrade quickly.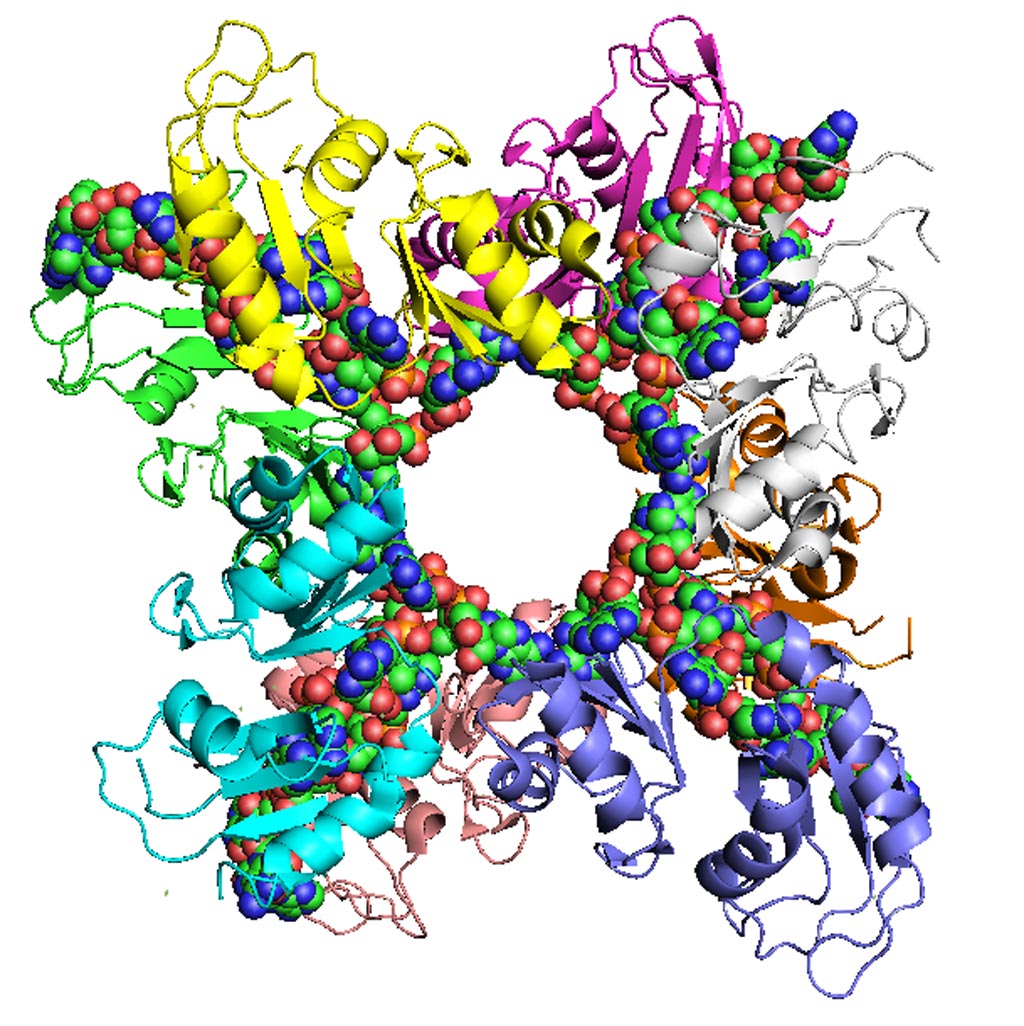 Investigators at The University of Texas at Dallas (USA) used unbiased assessment of PABP binding specificity to generate a chemically modified RNA-based competitive inhibitor of PABP. The resulting RNA mimic, which was designated as the Poly(A) SPOT-ON, was more stable than unmodified RNA and bound PABP with high affinity and selectivity in vitro.
Results published in the January 2, 2018, online edition of the journal Nature Communications showed that injection of the Poly(A) SPOT-ON at the site of an injury in mice could reduce the behavioral response to pain.
"Pain is a pervasive and devastating problem," said senior author Dr. Zachary Campbell, professor of biological sciences at The University of Texas at Dallas. "It is the most prominent reason why Americans seek medical attention. Poorly treated pain causes enormous human suffering, as well as a tremendous burden on medical care systems and our society. Part of the cellular origin that causes subsequent pain is initiated by nociceptors, but the molecular mechanisms behind these persistent changes are poorly understood. Our study developed a targeted inhibitor that both shed light on these processes and reduced pain sensitization following an injury."
A nociceptor is a type of receptor at the end of a sensory neuron's axon that responds to damaging or potentially damaging stimuli by sending "possible threat" signals to the spinal cord and the brain. If the brain thinks the threat is credible, it creates the sensation of pain to direct attention to the body part, so the threat can hopefully be mediated. This process is called nociception.
Related Links:
The University of Texas at Dallas

Other channels