Elimination of CSCs as Potential Cure for Colon Cancer
By BiotechDaily International staff writers
Posted on 29 Jan 2018
Cancer researchers have identified a molecular pathway required by the cancer stem cells that underlie growth and development of colorectal tumors.
Colon cancer is a heterogeneous tumor driven by a subpopulation of cancer stem cells (CSCs). To study CSCs in colon cancer, investigators at Charité - Universitätsmedizin Berlin, Germany) used limiting dilution spheroid and serial xenotransplantation assays in mice to functionally define the frequency of CSCs in a panel of patient-derived cancer organoids. The aim was to eventually arrive at a treatment option that would cure colon cancer through the targeted elimination of cancer stem cells.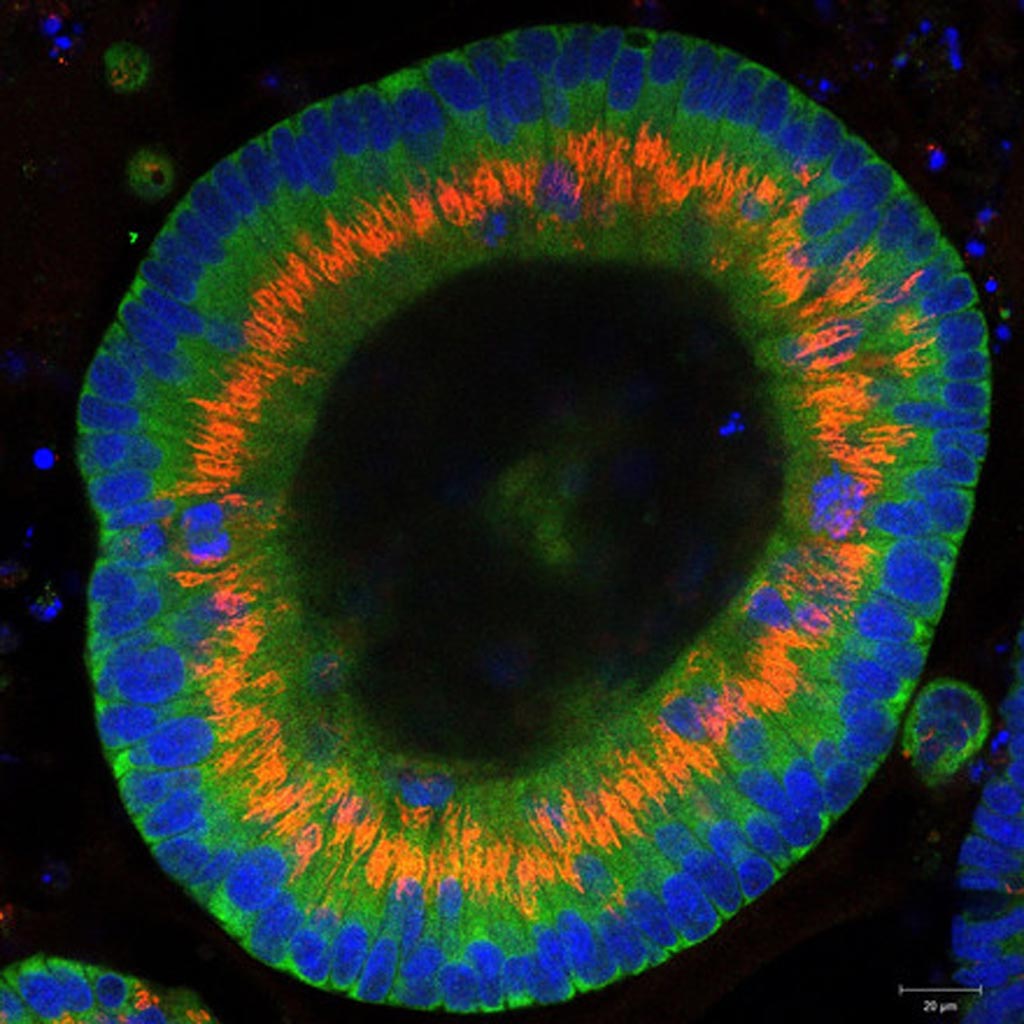 Results published in the December 5, 2017, issue of the journal Cell Reports showed that cancer organoids were enriched for CSCs, which varied in frequency between tumors. Whole-transcriptome analysis identified the WNT and Hedgehog signaling pathways as being enhanced in CSC-enriched tumors and in aldehyde dehydrogenase (ALDH)-positive CSCs. Furthermore, they showed that non-canonical Hedgehog signaling was a positive regulator of WNT signaling and was required for colon CSC survival.
"The targeted inhibition of the Hedgehog signaling pathway, used in combination with other standard treatments to shrink tumors, may provide a new strategy for the elimination of cancer stem cells and the prevention of cancer recurrence," said first author Dr. Joseph Regan, a researcher at Charité - Universitätsmedizin Berlin. "Future research will set out to better define the downstream signaling components of the pathway and further investigate how Hedgehog signaling controls cancer stem cell survival."
Related Links:
Charité - Universitätsmedizin Berlin

Other channels