Coating Increases Clinical Utility of Cardiac Stem Cells
By BiotechDaily International staff writers
Posted on 22 Jan 2018
The effectiveness of cardiac stem cells for repairing heart disease damage is dramatically increased when the cells are covered with a coating of platelet adhesion molecules.
Stem cell transplantation, as used clinically, suffers from low retention and engraftment of the transplanted cells. Inspired by the ability of platelets to recruit stem cells to sites of injury on blood vessels, investigators at North Carolina State University (Raleigh, USA) hypothesized that platelets might enhance the vascular delivery of cardiac stem cells (CSCs) to sites of myocardial infarction injury.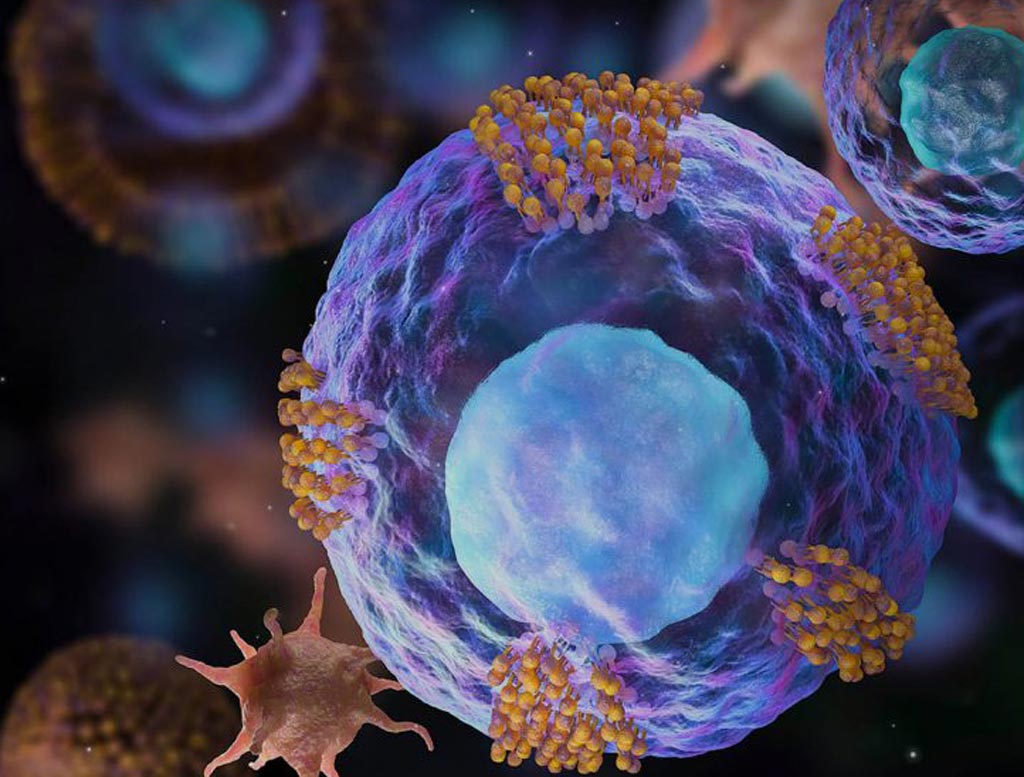 To test this hypothesis, the investigators generated cardiac stem cells and then covered their surface membranes with nanovesicles prepared from platelet adhesion glycoprotein molecules.
The investigators reported in the January 10, 2018, online edition of the journal Nature Biomedical Engineering that CSCs with platelet nanovesicles fused onto their surface membranes expressed platelet surface markers that were associated with platelet adhesion to injury sites. The modified CSCs selectively bound collagen-coated surfaces and endothelium-denuded rat aortas, and in rat and pig models of acute myocardial infarction the modified CSCs increased retention in the heart and reduced infarct size.
"Platelets can home in on an injury site and stay there, and even in some cases recruit a body's own naturally occurring stem cells to the site, but they are a double-edged sword," said senior author Dr. Ke Cheng, associate professor of veterinary medicine at North Carolina State University. "That is because once the platelets arrive at the site of injury, they trigger the coagulation processes that cause clotting. In a heart-attack injury, blood clots are the last thing that you want."
"The nanovesicle is like the platelet's coat," said Dr. Cheng. "There is not any internal cellular machinery that could activate clotting. When you place the nanovesicle on the stem cell, it is like giving the stem cell a tiny GPS that helps it locate the injury so it can do its repair work without any of the side effects associated with live platelets. Platelet nanovesicles do not affect the performance of the cardiac stem cells, and are free from any negative side effects. Hopefully we will be able to use this approach to improve cardiac stem cell therapy in clinical trials in the future."
Related Links:
North Carolina State University

Other channels