Co-Administration Enhances Nanoparticle Immunotherapy
By BiotechDaily International staff writers
Posted on 10 Jul 2017
Cancer researchers found that virus-nanoparticle-based anticancer immunotherapy was more effective when the drug doxorubicin was administered simultaneously with the particles rather than using the particles as carriers of the drug.
Investigators at Case Western Reserve University (Cleveland, OH, USA), Dartmouth University (Hanover, NH, USA), and RWTH Aachen University (Germany) prepared potato virus x (PVX) nanoparticles for use as an immunotherapeutic agent. They further developed a dual chemo-immunotherapeutics tool by incorporating doxorubicin (DOX) into PVX yielding a dual-functional nanoparticle (PVX-DOX) or by co-administration of the two therapeutic regimes, PVX immunotherapy and DOX chemotherapy (PVX+DOX).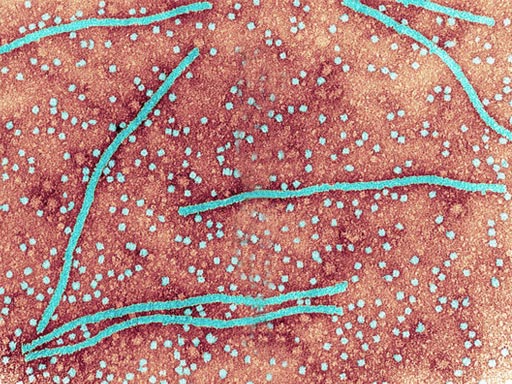 Results published in the June 26, 2017, online edition of the journal Nano Letters revealed that when tested on a mouse model of B16F10 melanoma, PVX was able to elicit delayed tumor progression when administered as an intratumoral in situ vaccine. Furthermore, the co-administration of DOX via PVX+DOX enhanced the response of the PVX monotherapy through increased survival, which was also represented in the enhanced antitumor cytokine/chemokine profile stimulated by PVX+DOX when compared to PVX or DOX alone. Importantly, co-administered PVX+DOX was better for in situ vaccination than PVX loaded with DOX (PVX–DOX).
"It is attractive to want to create multifunctional nanoparticles that can do it all," said senior author Dr. Nicole F. Steinmetz, professor of biomaterials at Case Western Reserve University. "But this study shows significant therapeutic efficacy, including prolonging survival, requires a more step-wise approach. When the plant-based virus particles and the drugs were able to work on their own, we saw the greatest benefit. Dual-pronged therapeutic approaches may be our best defense against certain cancers. And, virus-based nanoparticles like the ones in our study may be used to enhance efficacy of existing medications."
Related Links:
Case Western Reserve University

Dartmouth University
RWTH Aachen University
Other channels