Biomarker Traces Glaucoma Development and Progression
By BiotechDaily International staff writers
Posted on 17 May 2017
A potential biomarker protein has been identified that was elevated in rodent models of glaucoma and in fluid taken from the eyes of human patients with the disease.
Glaucoma is the second leading cause of blindness worldwide. Physicians often use rather arbitrary endpoints to monitor the progression of glaucomatous neurodegeneration. These approaches are limited in their ability to quantify disease severity and progression due to inherent subjectivity, unreliability, and limitations of normative databases.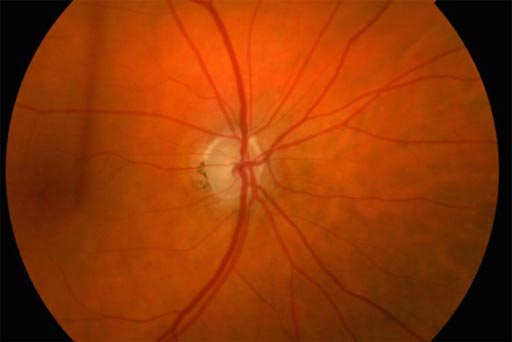 Investigators at Washington University School of Medicine worked initially with a mouse glaucoma model to try to identify molecular markers linked to development and progression of the disease.
They reported in the May 4, 2017, online edition of the journal JCI Insight that the protein growth differentiation factor 15 (Gdf15) was associated with retinal ganglion cell death. Gdf15 expression in the retina was specifically increased after acute injury to retinal ganglion cell axons and in a mouse chronic glaucoma model. Working with a rat glaucoma model, they further demonstrated that the ganglion cell layer was probably one of the sources of secreted Gdf15 and that Gdf15 diffused to and could be detected in aqueous humor (AH) of the eye.
In validating these findings in human patients with glaucoma, the investigators found not only that Gdf15 was increased in AH of patients with primary open angle glaucoma (POAG), but also that elevated Gdf15 levels were significantly associated with worse functional outcomes in glaucoma patients, as measured by visual field testing.
"That was exciting because comparing the fluid from patients without glaucoma to those with glaucoma, the Gdf15 biomarker was significantly elevated in the glaucoma patients," said senior author Dr. Rajendra S. Apte, professor of ophthalmology and visual sciences at Washington University School of Medicine. "We also found that higher levels of the molecule were associated with worse functional outcomes, so this biomarker seems to correlate with disease severity."
"There has not been a reliable way to predict which patients with glaucoma has a high risk of rapid vision loss," said Dr. Apte. "But we have identified a biomarker that seems to correlate with disease severity in patients, and what that marker is measuring is stress to the cells rather than cell death. Other glaucoma tests are measuring cell death, which is not reversible, but if we can identify when cells are under stress, then there is the potential to save those cells to preserve vision."
Other channels