Artificial Editing Technique Modifies Gene Activity
By BiotechDaily International staff writers
Posted on 16 May 2017
A team of molecular biologists has developed an artificial epigenetic editing technique that adds methyl groups to DNA and modifies specific gene activity in a hereditary manner.
Certain regions of the genome known as CpG islands or CGIs are segments of DNA where cytosine nucleotides are followed by guanine nucleotides in the linear sequence of bases along the 5' to 3' direction. These are primarily promoter-associated genomic regions and are mostly unmethylated within otherwise highly methylated mammalian genomes. The mechanisms by which CGIs are protected from de novo methylation have not been clarified.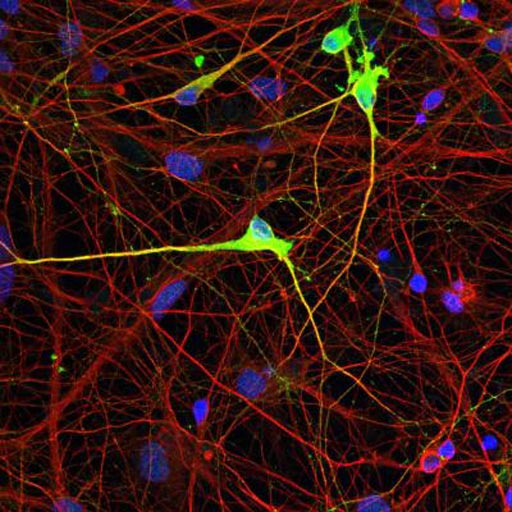 Investigators at the Salk Institute for Biological Studies recently developed a new technique that allowed them to methylate CGIs in stem cells derived from normal or cancerous starting material or from patients suffering from Angelman syndrome (AS), a rare neurodegenerative disorder characterized by aberrant DNA methylation, which causes a loss of the ubiquitin-protein ligase E3A (UBE3A) enzyme in neurons.
They reported in the May 5, 2017, issue of the journal Science that by inserting a segment of CpG-free DNA into targeted CGIs, they were able to induce de novo methylation of the entire CGI in human pluripotent stem cells (PSCs). The methylation status was stably maintained even after the CpG-free DNA was removed, and remained despite the cells being passaged extensively and differentiated.
By targeting the DNA mismatch repair gene MLH1 (mutL homolog 1), the investigators generated a PSC model of a cancer-related epigenetic mutation. In addition, they corrected the DNA methylation in induced PSCs derived from an Angelman syndrome patient and restored UBE3A protein levels in AS neuronal cells grown in culture.
"We are excited at how many new avenues this work opens up for understanding disease processes and developing effective new therapies," said senior author Dr. Juan Carlos Izpisua Belmonte, a professor in the gene expression laboratories at the Salk Institute for Biological Studies. "It was a giant step to discover how to edit the genome--this technology to edit the epigenome is another leap forward."
Other channels