Compound Demonstrates Potential as Broad-Spectrum Antiviral Drug
By BiotechDaily International staff writers
Posted on 12 Apr 2018
A team of molecular biologists identified a potent drug candidate with specificity towards especially deadly viruses such as Ebola virus and Marburg virus.
Ebola virus (EBOV), a member of the filovirus family, is an enveloped, single-stranded RNA virus that causes severe disease in humans. While there are no internationally approved therapies for EBOV, it is known that EBOV RNA synthesis is carried out by a virus-encoded complex with RNA-dependent RNA polymerase activity that is required for viral propagation. This complex and its activities are therefore potential antiviral targets.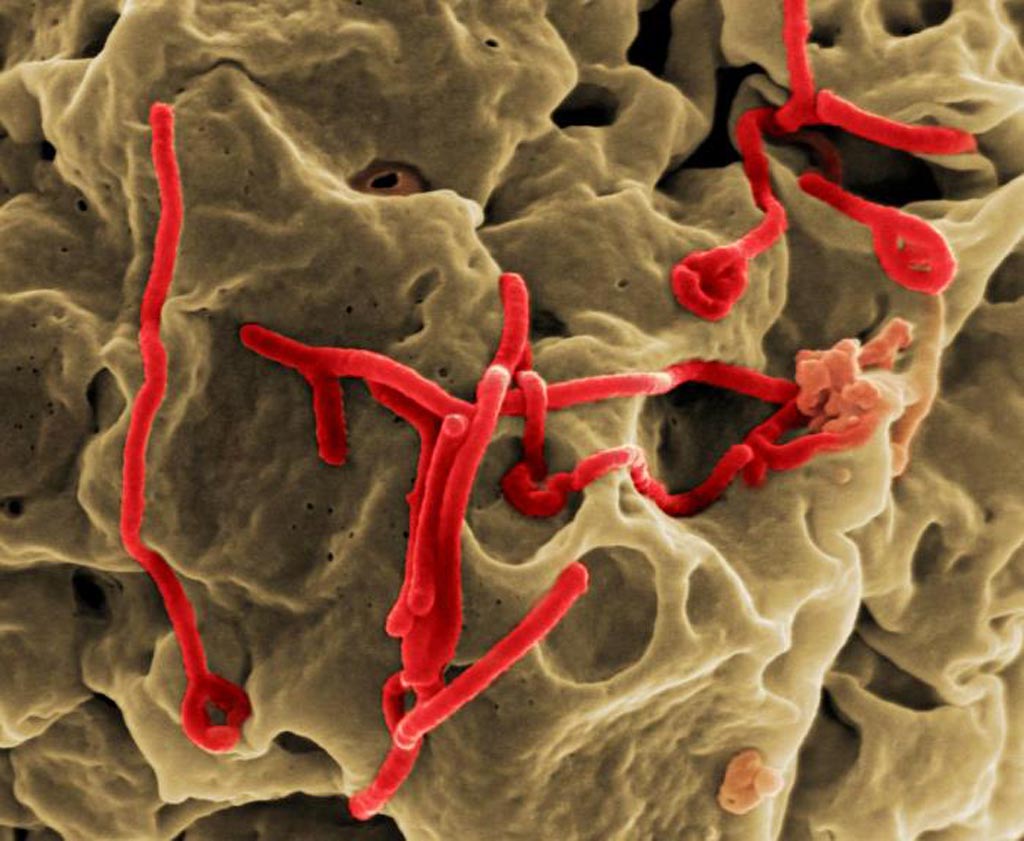 To exploit this possible weakness in the virus, investigators at Georgia State University (Atlanta, USA) used a previously established 384-well microplate format minigenome assay (MGA) of EBOV RNA synthesis to screen a library of 200,000 small molecule compounds to identify potential inhibitors of Ebola virus RNA synthesis.
The investigators reported in the February 2018 issue of the journal Antiviral Research that the screen identified 56 hits that inhibited EBOV MGA activity by more than 70% while exhibiting less than 20% cell cytotoxicity. Inhibitory chemical scaffolds included angelicin derivatives, derivatives of the antiviral compound GSK983, and benzoquinolines. Benzoquinolines are isomeric compounds (such as 5,6-benzoquinoline and 7,8-benzoquinoline) in which a benzene ring is fused to that of a quinoline molecule; their derivatives are used in the preparation of pharmaceuticals and dyes.
Structure-activity relationship (SAR) studies of the benzoquinoline scaffold produced nearly 50 analogs and led to identification of an optimized compound, SW456, with antiviral activity against infectious EBOV in cell culture. The compound was also active against a MGA for another deadly filovirus, Marburg virus. Furthermore, this compound also exhibited antiviral activity towards a negative-sense RNA virus from the rhabdovirus family, vesicular stomatitis virus, and a positive-sense RNA virus, Zika virus.
Overall, the data accumulated during this study demonstrated the potential of the EBOV MGA to identify anti-EBOV compounds and identified the potential broad-spectrum antiviral properties of the benzoquinoline series.
"This work provides a foundation for the development of novel antiviral agents to combat Ebola virus," said senior author Dr. Christopher Basler, professor of microbial pathogenesis and biomedical sciences at Georgia State University.
Related Links:
Georgia State University

Other channels