Drug Candidate Disrupts Mitochondrial Function in Melanoma Cells
By BiotechDaily International staff writers
Posted on 15 Jan 2018
The potential anticancer drug mensacarcin was shown to interfere with mitochondrial function while inducing apoptosis in melanoma cells.
Mensacarcin is a secondary metabolite (an organic compound that is not directly involved in the normal growth, development, or reproduction of an organism; unlike primary metabolites, absence of secondary metabolites does not result in immediate death of the organism) produced by the soil bacterium Streptomyces bottropensis.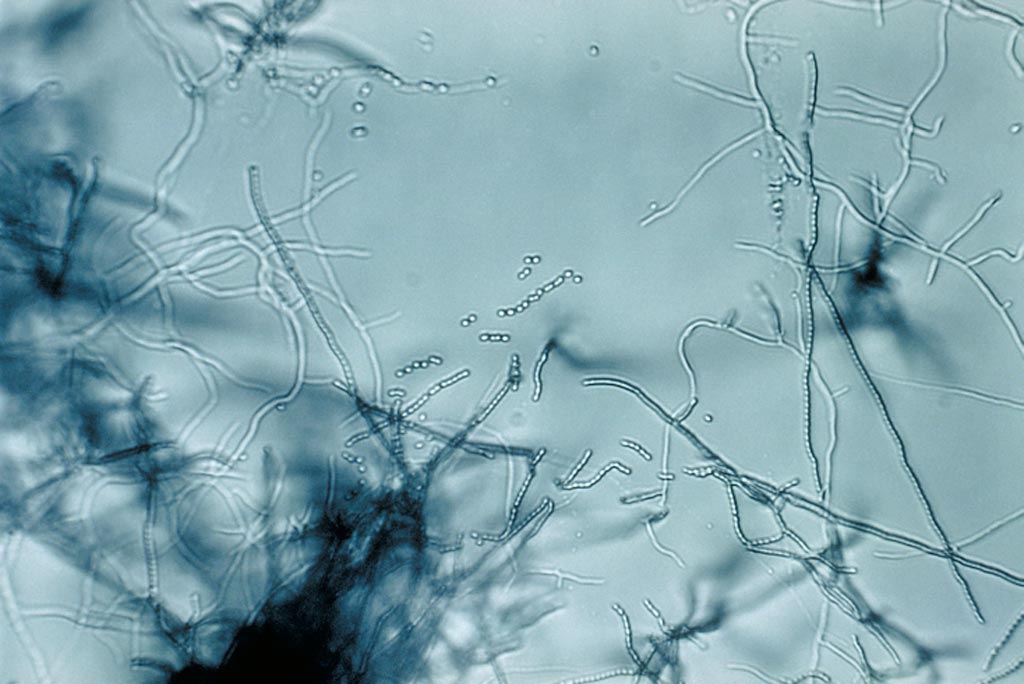 Mensacarcin is a highly oxygenated polyketide that exhibits potent cytostatic properties in almost all cell lines of the [U.S.] National Cancer Institute (NCI)-60 cell line screen and relatively selective cytotoxicity against melanoma cells. Moreover, its low COMPARE correlations with known standard antitumor agents indicate a unique mechanism of action.
Since effective therapies for managing melanoma are limited, investigators at Oregon State University (Corvallis, USA) sought to investigate mensacarcin's unique cytostatic and cytotoxic effects and its mode of action.
The investigators reported in the December 27, 2017, online edition of the Journal of Biological Chemistry that mensacarcin activated caspase-3/7–dependent apoptotic pathways and induced cell death in melanoma cells. Upon mensacarcin exposure, SK-Mel-28 and SK-Mel-5 melanoma cells, which had the BRAFV600E mutation associated with drug resistance, showed characteristic chromatin condensation as well as distinct poly(ADP-ribose)polymerase-1 cleavage. Flow cytometry identified a large population of apoptotic melanoma cells, and single-cell electrophoresis indicated that mensacarcin caused genetic instability, a hallmark of early apoptosis.
To visualize mensacarcin's subcellular localization, the investigators synthesized a fluorescent mensacarcin probe that retained activity. The natural product probe was localized to mitochondria within 20 minutes of treatment. Live-cell bioenergetic flux analysis confirmed that mensacarcin disturbed energy production and mitochondrial function rapidly. The subcellular localization of the fluorescently labeled mensacarcin together with its unusual metabolic effects in melanoma cells provided evidence that mensacarcin targeted mitochondria.
"Mensacarcin has potent anticancer activity, with selectivity against melanoma cells," said senior author Dr. Sandra Loesgen, assistant professor of chemistry at Oregon State University. "It shows powerful anti-proliferative effects in all tested cancer cell lines in the U.S. Cancer Institute's cell line panel, but inhibition of cell growth is accompanied by fast progression into cell death in only a small number of cell lines, such as melanoma cells. The probe was localized to mitochondria within 20 minutes of treatment. The localization together with mensacarcin's unusual metabolic effects in melanoma cells provide evidence that mensacarcin targets mitochondria. Mensacarcin's unique mode of action indicates it might represent a promising lead for the development of new anticancer drugs."
Related Links:
Oregon State University

Other channels