Biodegradable Flu Booster Enhances Vaccine Effectiveness
By BiotechDaily International staff writers
Posted on 02 Aug 2017
A booster immunization administered via a novel biodegradable microneedle patch was found to significantly bolster the effectiveness of seasonal influenza vaccination, even providing some protection against of strains of the virus not included in the primary vaccine cocktail.
The booster vaccine was crafted by investigators at Georgia State University (Atlanta, USA) from a new 4M2e-tFliC fusion protein construct containing M2e sequences from different influenza virus subtypes. M2e is a peptide common among all influenza strains. The fusion protein also contained flagellin (FliC), a peptide found in nearly all bacteria with flagella that acts as a strong catalyst when administered together with other antigens. The purified fusion protein complex was encapsulated into a biodegradable microneedle patch (MNP).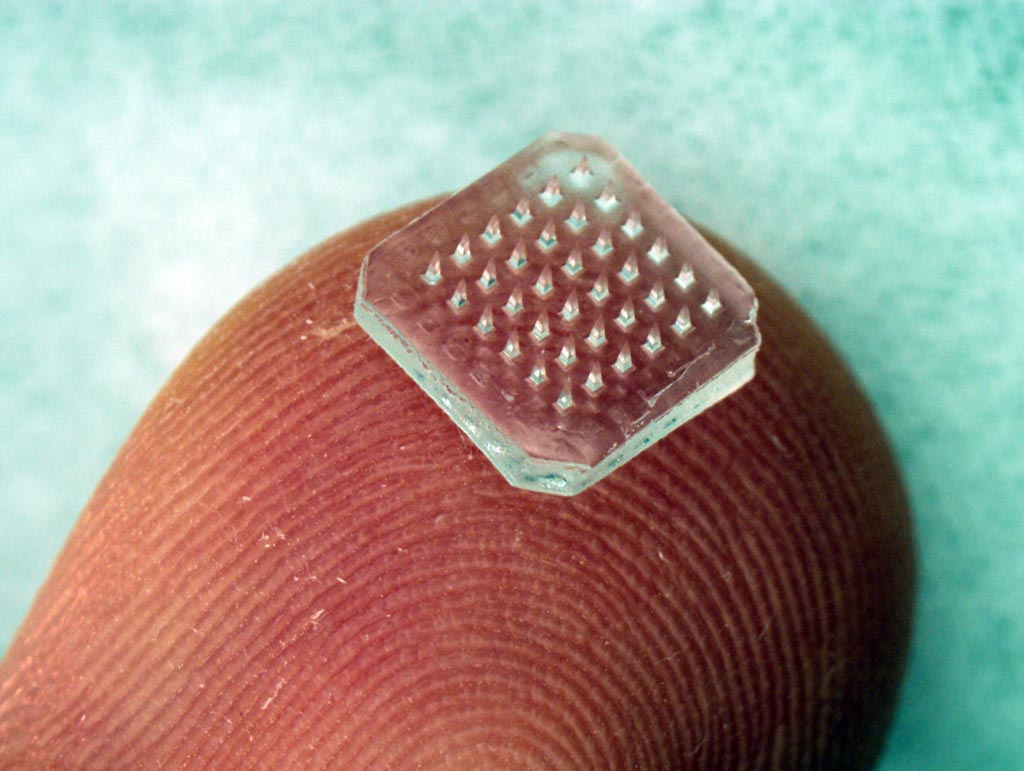 Results published in the June 19, 2017, online edition of the Journal of Controlled Release revealed that mice receiving a conventional inactivated vaccine followed by a skin-applied dissolving 4M2e-tFliC MNP boost could better maintain the humoral antibody response than that by the conventional vaccine-prime alone. Compared with an intramuscular injection boost, mice receiving the MNP boost showed significantly enhanced cellular immune responses, hemagglutination-inhibition (HAI) titers, and neutralization titers. Increased frequency of antigen-specific plasma cells and long-lived bone marrow plasma cells was detected in the MNP boosted group as well, indicating that skin vaccination with 4M2e-tFliC facilitated a long-term antibody-mediated immunity.
"Our study demonstrates that M2e-based vaccines greatly improve immune responses and strengthen protective functions against influenza virus infection," said contributing author Dr. Baozhong Wang, associate professor of biomedical sciences at Georgia State University. "We found that a skin-applied 4M2e-tFliC microneedle patch boosted immunization to seasonal vaccine recipients and may be a rapid approach to increasing the protective efficacy of seasonal vaccines in response to influenza virus challenges. Thus, the M2e antigen is a promising candidate for the development of universal influenza vaccines."
Related Links:
Georgia State University

Latest Drug Discovery News
Other channels