Researchers Reevaluate Fungi to Produce New Drugs
By BiotechDaily International staff writers
Posted on 02 May 2017
Despite being the source of the first clinically administered antibiotic (penicillin), which was isolated by Alexander Fleming in 1928, the Penicillium species of fungi (Penicillia) continues to fascinate drug developers.
Investigators at the Chalmers University of Technology continued the tradition of seeking new drugs within the Penicillium species by sequencing the genomes of nine Penicillium species. This new information together with 15 already published genomes, revealed an immense, unexploited potential for producing secondary metabolites by this genus.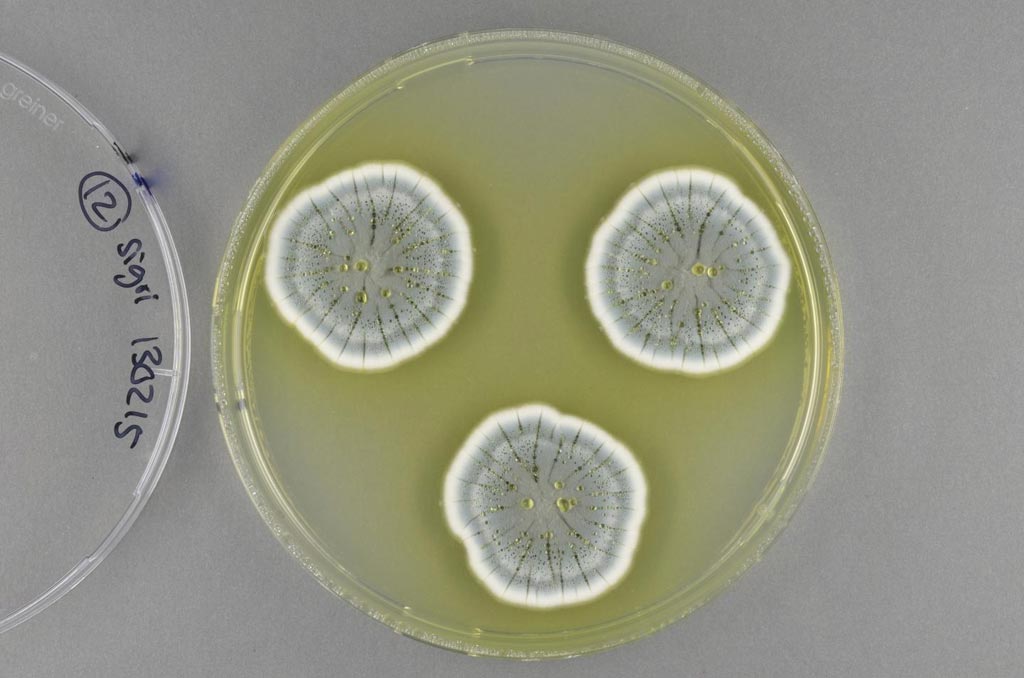 The investigators reported in the April 3, 2017, online edition of the journal Nature Microbiology that they had identified a total of 1,317 putative biosynthetic gene clusters (BGCs), and that they had grouped polyketide synthase and non-ribosomal peptide synthetase based BGCs into gene cluster families that were mapped to known pathways.
The grouping of BGCs allowed the investigators to study the evolutionary trajectory of pathways based on 6-methylsalicylic acid (6-MSA) synthases. They cross-referenced the predicted pathways with published data on the production of secondary metabolites and experimentally validated the production of antibiotic yanuthones in Penicillia and identified a previously undescribed compound from the yanuthone pathway.
"We found that the fungi have enormous, previously untapped, potential for the production of new antibiotics and other bioactive compounds, such as cancer medicines," said first author Jens Christian Nielsen, a doctoral student in biology and biological engineering at the Chalmers University of Technology. "Previous efforts to find new antibiotics have mainly focused on bacteria. Fungi have been hard to study - we know very little of what they can do - but we do know that they develop bioactive substances naturally, as a way to protect themselves and survive in a competitive environment. This made it logical to apply our research tools to fungi."
Latest Drug Discovery News
Other channels