Cholesterol-Lowering Small RNA Drug Shows Promise in Early Trial
By BiotechDaily International staff writers
Posted on 12 Apr 2017
Results of a phase II, multicenter, double-blind, placebo-controlled, multiple-ascending-dose clinical trial confirmed that the experimental small interfering RNA (siRNA) drug inclisiran was effective for treating patients with elevated LDL cholesterol levels who were at high risk for developing cardiovascular disease.
A previous study had demonstrated that a single injection of inclisiran, a chemically synthesized small interfering RNA designed to target PCSK9 (proprotein convertase subtilisin/kexin type 9) messenger RNA, was found to produce sustained reductions in low-density lipoprotein (LDL) cholesterol levels over the course of 84 days in healthy volunteers.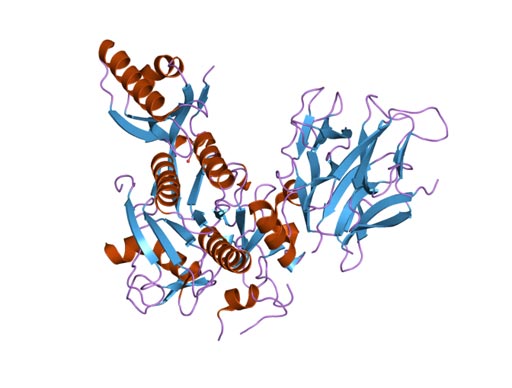 The LDL receptor (LDLR), on liver and other cell membranes, binds and initiates ingestion of LDL-particles from extracellular fluid into cells, thus reducing LDL particle concentrations. However, when PCSK9 is bound to the LDLR, after the LDLR/LDL particle combination has been ingested, the receptor is degraded and is no longer recycled back to the cell membrane surface to bind and ingest more LDL particles. If PCSK9 is blocked, more LDLRs are recycled and are present on the surface of cells to remove LDL particles from the extracellular fluid. Therefore, blocking PCSK9 can lower blood LDL particle concentrations
In the current study conducted by a large international group of investigators, 501 patients were randomly assigned to receive a single dose of placebo or 200, 300, or 500 milligrams of inclisiran or two doses (at days one and 90) of placebo or 100, 200, or 300 milligrams of inclisiran. The primary end point was the change from baseline in LDL cholesterol level at 180 days.
Results published in the March 17, 2017, on line edition of the journal New England Journal of Medicine revealed that patients who received inclisiran had dose-dependent reductions in PCSK9 and LDL cholesterol levels. At day 180, the least-squares mean reductions in LDL cholesterol levels were 27.9 to 41.9% after a single dose of inclisiran and 35.5 to 52.6% after two doses. The two-dose 300-mg inclisiran regimen produced the greatest reduction in LDL cholesterol levels: 48% of the patients who received the regimen had an LDL cholesterol level below 50 milligrams per deciliter at day 180.
"It was particularly interesting to see just how sustained the effect of treatment was, with the effect of a single dose remaining apparent for a duration of over nine months," said contributing author Dr. Ulf Landmesser, professor of cardiology at Charité - Universitätsmedizin Berlin. "The next step will be to further develop this treatment by conducting a large clinical outcome trial. We are hoping to test what might become a new type of therapy for the prevention of heart attack and stroke in high-risk patients."
Latest Drug Discovery News
Other channels