RA Drug Blocks Growth of PTEN-Mutant Cancers
By BiotechDaily International staff writers
Posted on 17 Mar 2017
Cancer researchers have found that a drug approved for treatment of rheumatoid arthritis may block the growth of PTEN-mutant tumors by inhibiting the enzyme dihydroorotate dehydrogenase.
Metabolic changes contribute to tumor growth and are attractive targets for cancer treatment. Investigators at the Icahn School of Medicine at Mount Sinai have shown that increased growth of PTEN-mutant cancer cells was dependent on glutamine flux through the de novo pyrimidine synthesis pathway, which created sensitivity to the inhibition of dihydroorotate dehydrogenase (DHODH), a rate-limiting enzyme for pyrimidine ring synthesis.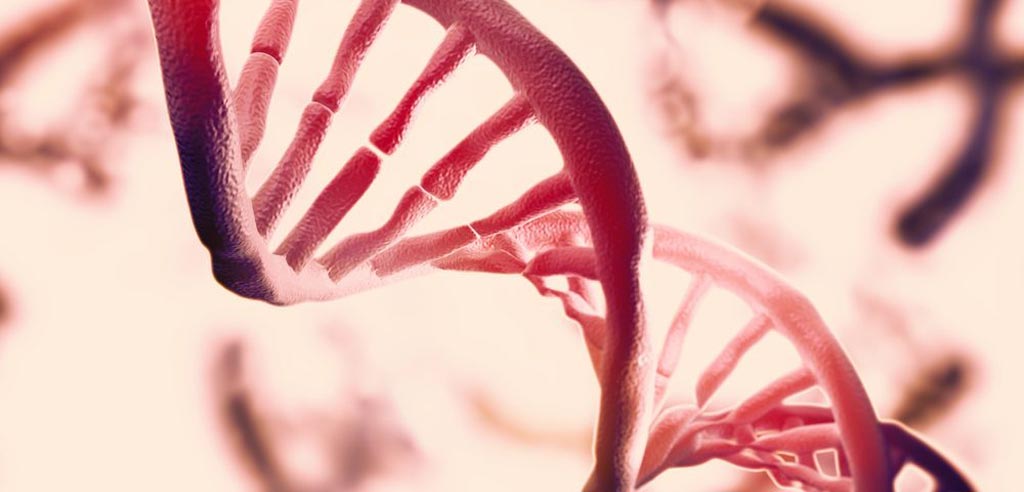 PTEN (phosphatase and tensin homolog), which is missing in 60 to 70% of metastatic cancers in humans, is the name of a phospholipid phosphatase protein, and gene that encodes it. The PTEN gene acts as a tumor suppressor gene thanks to the role of its protein product in regulation of the cycle of cell division, preventing cells from growing and dividing too rapidly.
The investigators reported in the March 2, 2017, online edition of the journal Cancer Discovery that S-phase PTEN-mutant cells showed increased numbers of replication forks. Inhibitors of dihydroorotate dehydrogenase such as leflunomide led to chromosome breaks and cell death due to inadequate activation of ATR (a serine/threonine-specific protein kinase that is involved in sensing DNA damage and activating the DNA damage checkpoint, leading to cell cycle arrest) and DNA damage at replication forks.
Leflunomide is an orally administer immunomodulatory drug approved for treatment of rheumatoid arthritis by the [U.S] Food and Drug Administration that achieves its effects by inhibiting the mitochondrial enzyme dihydroorotate dehydrogenase (DHODH), which plays a key role in the de novo synthesis of uridine monophosphate (rUMP), which is required for the synthesis of DNA and RNA. Hence, leflunomide inhibits the reproduction of rapidly dividing cells, especially lymphocytes.
The investigators said that their findings indicated that enhanced glutamine flux generated vulnerability to dihydroorotate dehydrogenase inhibition, which then caused synthetic lethality in PTEN-deficient cells due to inherent defects in ATR activation.
"Finding successful targeted therapies for cancer is a challenging but important goal in the face of insufficient treatment options," said senior author Dr. Ramon Parsons, professor of oncological sciences at the Icahn School of Medicine at Mount Sinai. "Targeted therapies that are tumor-specific are much needed, and identifying changes based on specific tumor suppressor or oncogene alterations will facilitate this effort. Due to the high mutation rate of PTEN in cancer, the effects of PTEN could be at the heart of targeted therapy."
Other channels